Siglent SSA3000X-R Real-Time Spectrum Analyser with VNA
FREE SOFTWARE OPTIONS BUNDLE
Purchase any SSA3000X-R Series Real-Time Spectrum Analyser and you will receive the DTF (Distance To Fault) and VNA (Vector Network Analysis) options as standard!
EMI Option Bundle
Purchase any Siglent Spectrum Analyser and add this bundle to receive the SRF5030T & EMI Software Option for only £363.00!
Click HERE to view the bundle page – Offer Running until 31 March 2022!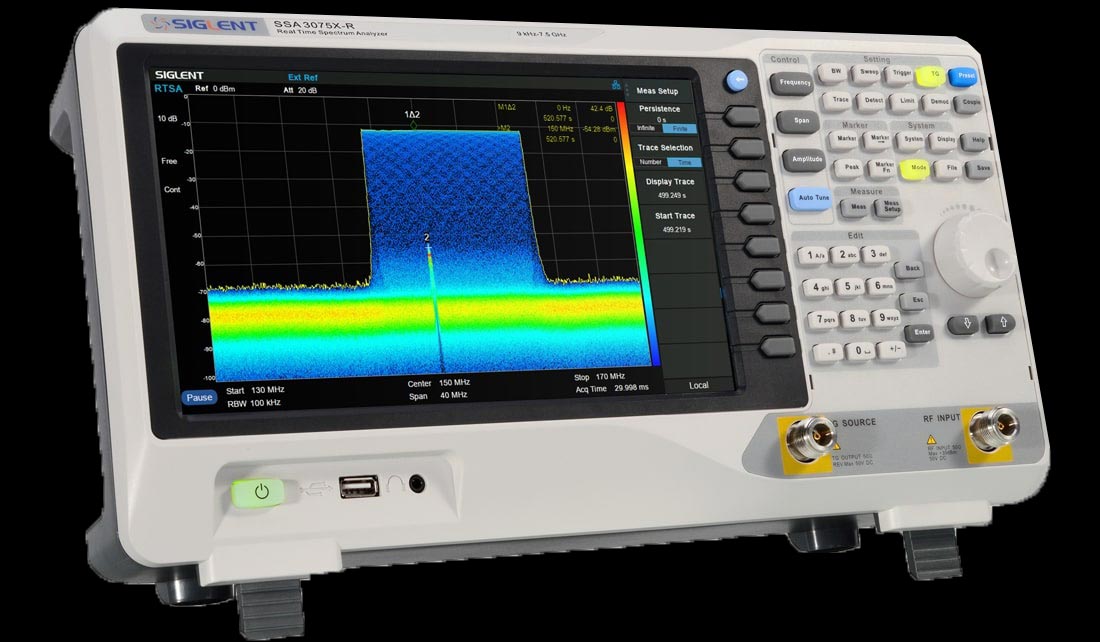 Frequency Range: 9kHz to 3.2/5.0/7.5GHz Models| Resolution Bandwidth(RBW): 1Hz – 3MHz | Real-Time Bandwidth: 25MHz, 40MHz (Opt.)
Spectrum Analyser Frequency Range from 9 kHz up to 3.2 GHz / 5.0 GHz / 7.5 GHz
Showing all 3 results