Siglent SDS2000X-Plus Series Digital Oscilloscopes
Free Software Options Bundle
Purchase the SDS2104X Plus Oscilloscope and receive a Free Software Options Bundle including: I2S, FlexRay, MIL-1553B, CANFD, Power Analysis and Function Generator licences.
Offer Valid While Stocks Last.
Summer Time Special Option Bundle
For a limited time, all new SDS2000X Plus purchases can get an option bundle for only £176.
This bundle, found under the Optional Accessories Tab, includes the SPL2016 and MSO and function generator activation licenses.
Offer Valid Until 30th September 2021.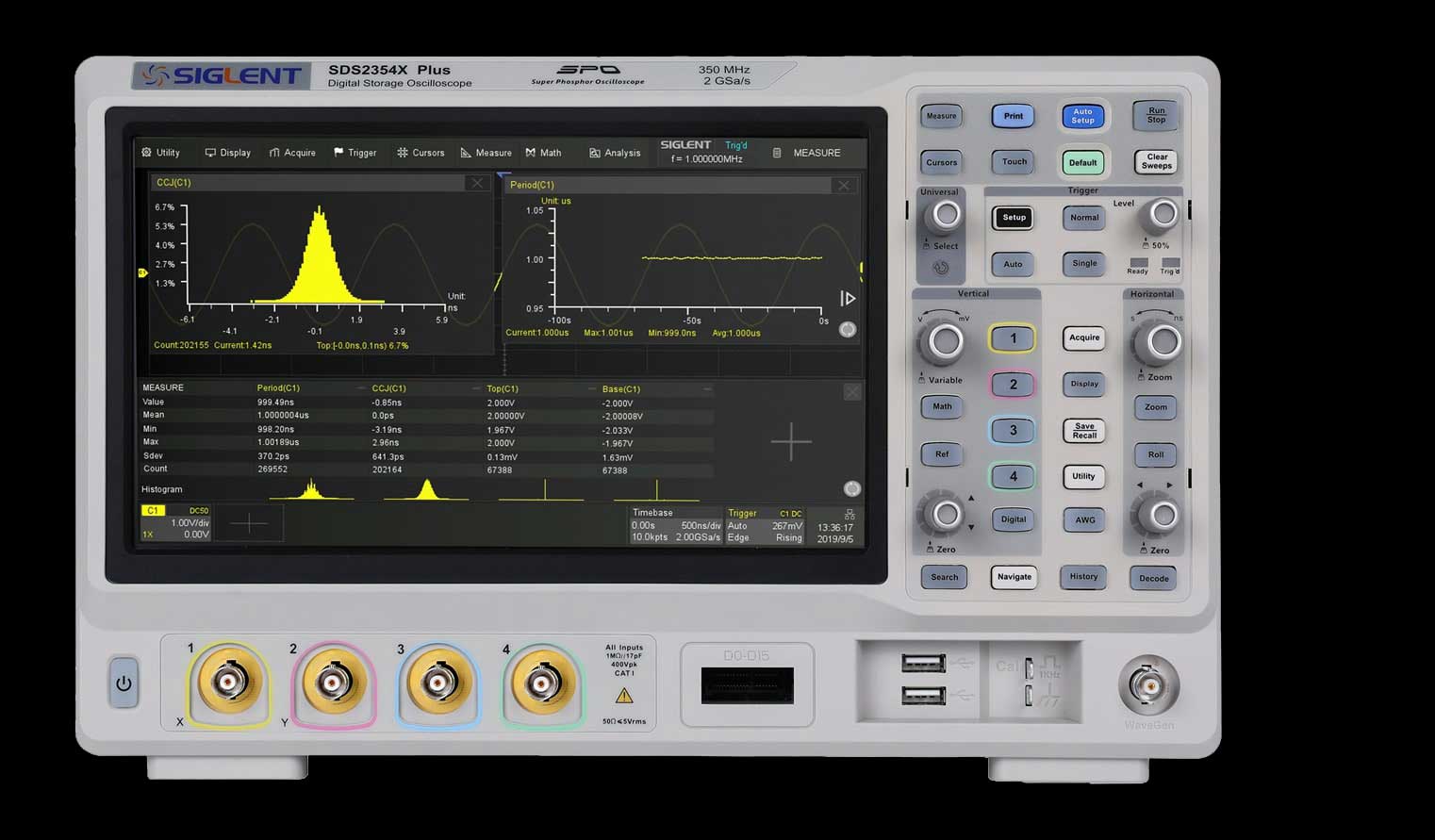 Bandwidth: 100MHz, 200MHz, 350MHz Models | Channels: 2/4 | Memory Depth: 100/200Mpts
100 MHz, 200 MHz, 350 MHz ( upgradable to 500 MHz ) models
Record length up to 200 Mpts
Real-time sampling rate up to 2 GSa/s
Serial bus triggering and decoder, supports I2C, SPI, UART, CAN, LIN, CAN FD, FlexRay, I2S and MIL-STD-1553B
Provide 10 bit mode, Vertical and Horizontal Zoom

Capacitive touch screen supports multi-touch gestures
Showing all 4 results